Bred, born and raised on our farm our beef is lean, moist and delicious and is available frozen, by the cut, or side.
Our pigs are raised without growth stimulants or antibiotics and grown to a slaughter weight of about 150 pounds.
Maple Syrup perfected over a traditional wood-fired evaporator. If Mother Nature cooperates, our syrup is available in pints, quarts, 1/2 gallons and gallons.
"Quality, healthy products from a beautiful family owned farm in Vermont. They raise cattle the way they were intended to be raised, not fattened up on corn in feedlots, not injected with growth hormones, or fed anything but grass. You can taste the difference!"
Located in the heart of the state of Vermont, a stone's throw from the Green Mountain National Forest, North Hollow Farm delivers to our customers the finest in grass-fed beef, natural pork and maple syrup products.

Shop online for your favorite products, including our exceptional 100% Grass-Fed Ground Beef. All of our bacon, sausage, kielbasa, and franks are prepared nitrate free.

If you're in town stop by our Farm Store and check out everything we have to offer in person.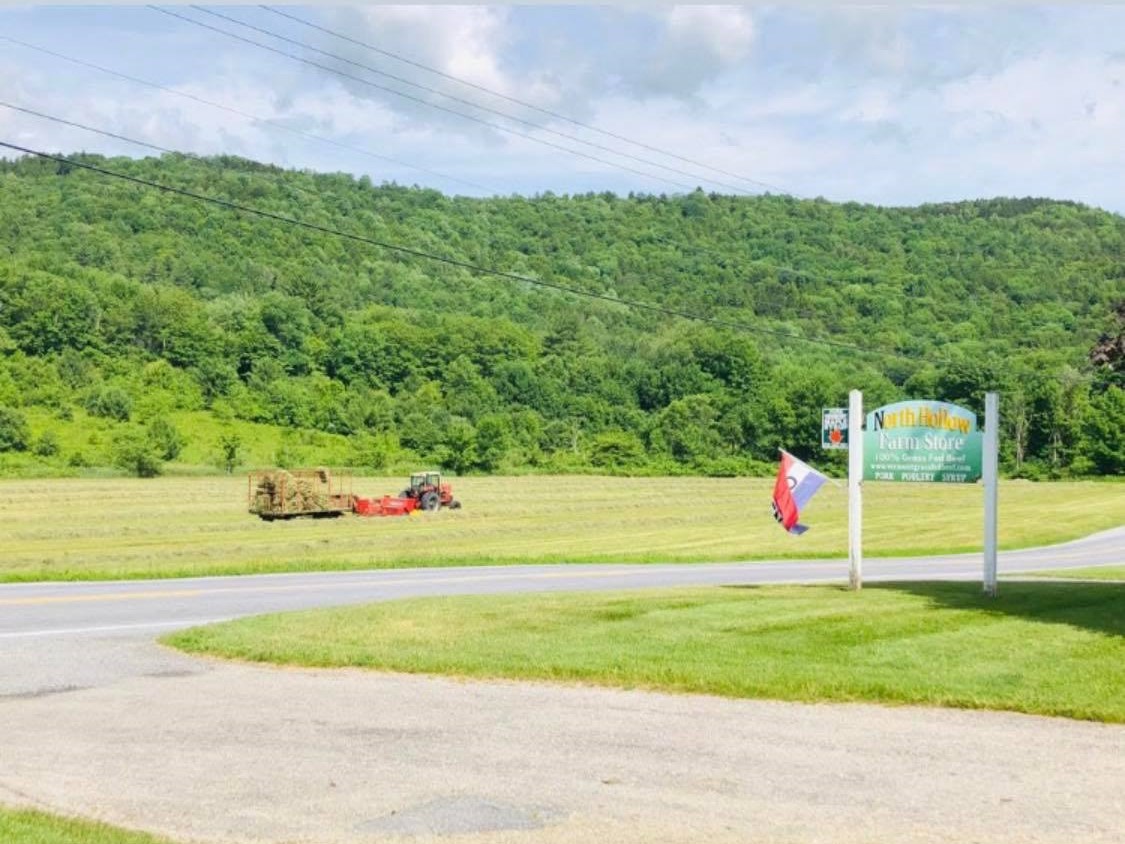 Feel free to contact us with any questions 
orders@vermontgrassfedbeef.com
Home:  802-767-4255
Cell: 802-730-2621